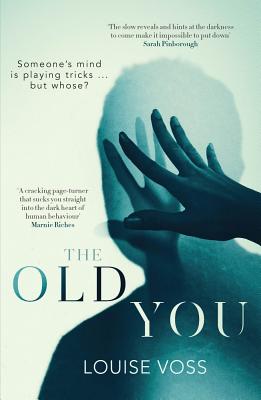 The Old You (Paperback)
Orenda Books, 9781912374113, 300pp.
Publication Date: January 1, 2019
* Individual store prices may vary.
Description
Someone's mind is playing tricks … but whose?

Lynn Naismith gave up the job she loved when she married Ed, the love of her life, but it was worth it for the happy years they enjoyed together. Now, ten years on, Ed has been diagnosed with early-onset dementia, and things start to happen; things more sinister than lost keys and missing words. As some memories are forgotten, others, long buried, begin to surface … and Lynn's perfect world begins to crumble.

But is it Ed's mind playing tricks, or hers…?


'The slow reveals and hints at the darkness to come in The Old You will make it impossible to put down' Sarah Pinborough

'A cracking page-turner that sucks you straight into the dark heart of human behaviour' Marnie Riches

'A brilliant tale of deception with a twist that took my breath away' Mark Edwards

'I was guessing right to the end' Katerina Diamond

'A twisty, thrilling read with engaging and complex characters' Sarah Ward

'Poignant, clever and terrifically tense' William Shaw

'Exceptionally clever, intriguing and mysterious … this is how a psychological crime thriller should be written' Random Things through my Letterbox

'One of the twistiest books I've read for a while. Completely gripping' Cass Green
About the Author
Over her eighteen-year writing career, Louise Voss has had eleven novels published – five solo and six co-written with Mark Edwards: a combination of psychological thrillers, police procedurals and contemporary fiction – and sold over 350,000 books. Her most recent book, The Old You, was a number-one bestseller in ebook. Louise has an MA (Dist) in Creative Writing and also works as a literary consultant and mentor for writers at www.thewritingcoach.co.uk. She lives in South-West London and is a proud member of two female crime-writing collectives, The Slice Girls and Killer Women.
Praise For The Old You…
"I loved the subtlety and style of Louise Voss's writing; the slow reveals and hints at the darkness to come in The Old You will make it impossible to put down!" —Sarah Pinborough, author, Behind Her Eyes
"A twisty, thrilling read with engaging and complex characters!" —Sarah Ward, author, In Bitter Chill

"An addictive thriller with a damaged and relatable heroine at its center,  The Old You is an original novel that is both shocking and touching."—Foreword Reviews
"The Old You is a tense, super-twisty, well-written page-turner . . . Fab read." —Amanda Jennings, author, In Her Wake
"The way the plot unfolds, unfolds—and unfolds again—is brilliant. Poignant, clever and terrifically tense." —William Shaw, author, The Birdwatcher
"Grippy and twisty, this one will keep you guessing." —Melanie McGrath, author, The Long Exile
"If I'm looking a bit sleep-deprived right now it's because this one is keeping me up way past my bedtime. A really original and compelling story from Louise Voss that will keep you turning the pages." —Howard Linskey, author, The Drop
"The Old You provoked an uneasy feeling inside me from beginning to end, as I worried about what was to come, yet I couldn't tear myself away from it. I wasn't sure what was real and what wasn't, whether everything was as it seemed or something more sinister was going on . . . Filled with jaw-dropping revelations, I had no idea where the book was heading and I was certainly surprised as I followed this twisty rollercoaster journey." —Off-the-Shelf Books
"A disturbing, brilliant tale of lies and psychological manipulation, with a gutsy, believable heroine." —Kate Rhodes, author, Crossbones Yard
"One of the twistiest books I've read for a while. Completely gripping." —Cass Green, author, In a Cottage in a Wood
"A brilliant tale of deception with a twist that took my breath away." —Mark Edwards, author, Follow You Home