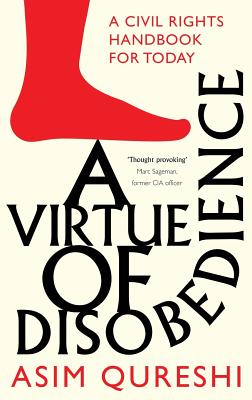 A Virtue Of Disobedience (Paperback)
Byline Books, 9781912395040, 260pp.
Publication Date: April 27, 2018
Other Editions of This Title:
Hardcover (4/27/2018)
* Individual store prices may vary.
Description
A new work of political philosophy, in which Asim Qureshi reflects on injustice in the world he sees around him. Covering issues from torture and extrajudicial killings, to racism and discrimination, A Virtue of Disobedience takes the reader on a journey through the history of oppression, and begins a conversation about how previous acts of resistance and disobedience, through faith and virtue, can be liberating in the range of contemporary issues communities face today.
Also included in the book is the poem 'A Virtue of Disobedience, ' by poet and writer Suhaiymah Manzoor-Khan, who graduated from a history degree at Cambridge University and master's in Postcolonial Studies at SOAS. She writes and speaks about politics, race, gender, feminism, Islam, being visibly Muslim, Eurocentric academia, decolonising minds and bodies, and more. (Suhaiymah will be contributing to an anthology of essays by hijab-wearing women in Britain called Cut From The Same Cloth.)