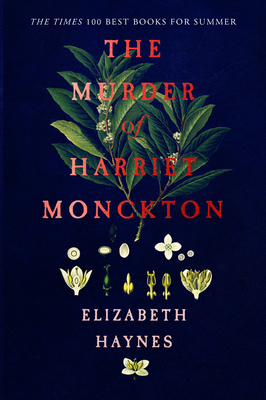 The Murder of Harriet Monckton (Paperback)
Myriad Editions, 9781912408047, 448pp.
Publication Date: September 24, 2019
Other Editions of This Title:
MP3 CD (3/5/2019)
* Individual store prices may vary.
Description
The Murder of Harriet Monckton is based on an unsolved true crime. On 7th November 1843, 23 year-old Harriet Monckton is found murdered in the privy behind the dissenting chapel she regularly attended in Bromley, Kent. The townsfolk are appalled by her death, apparently as a result of swallowing a fatal dose of prussic acid, and even more so when the autopsy reveals that Harriet was almost six months pregnant. Drawing on the original coroner's reports and witness testimonies, ElizabethHaynes builds a compelling pictureof Harriet Monckton'sfinal days through the eyes of those closest to her: her fellow teacher and companion, her would-be fianc , her seducer, and her former landlord and lover. All are suspects. Each has a reason to want her dead. Brimming with lust, mistrust and guilt, The Murder of Harriet Monckton is a masterclass of suspense from one of our greatest crime writers.