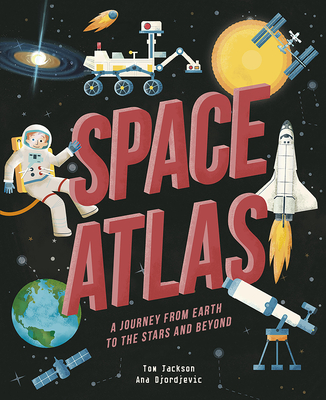 Space Atlas (Hardcover)
QEB Publishing, 9781912413768, 64pp.
Publication Date: September 20, 2018
* Individual store prices may vary.
Description
What is life like on the International Space Station? Can we survive on Mars? Why is Pluto no longer a planet? Just how big is the universe anyway? The ultimate guide to our galaxy, Space Atlas answers all these questions and more while exploring the far reaches of space, from our own planet to neutron stars, thousands of light years away. Showcasing significant locations in space which are explored in-depth with stunning illustrations, interesting fact files, diagrams and information on scientific achievements, this unique atlas tells you everything you could ever want to know about the universe, while taking you on a stunning visual journey through the stars. Featuring in-depth explorations of the Sun, the Earth, the solar system, black holes, quasars and the Milky Way, Space Atlas presents a mix of stunning, graphic illustrations and factual photographs that brings the subject of space to life in the most beautiful and informative way.
About the Author
Tom Jackson is a leading science writer who has over twenty year's experience writing books, magazine and newspaper articles, as well as pieces for online and for television. He writes about a wide range of subjects but his specialities are natural history, technology, and all things scientific. Previous projects include collaborations with Sir Patrick Moore, Carol Vorderman, and 'rock star' scientist, Brian May.