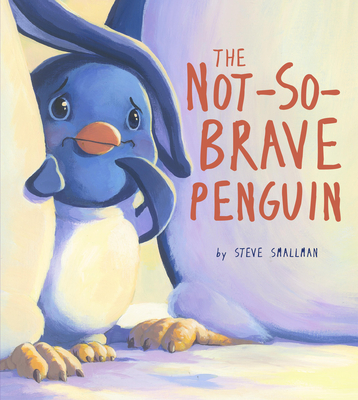 Storytime (Hardcover)
The Not-So-Brave Penguin
QEB Publishing, 9781912413904, 24pp.
Publication Date: November 13, 2018
* Individual store prices may vary.
Description
Posy the penguin is scared of many things - snowstorms, loud noises, the dark - but when her adventurous friend Percy is missing, Posy plucks up the courage to overcome her fears and goes on an excursion to find him. After an intrepid journey, Posy finds an injured Percy in a dark cave. She rescues him and brings him home, realising in the end just how brave she can really be. This heartwarming story about friendship, being brave and overcoming fears when it really matters is sure to become a bedtime favourite.
About the Author
STEVE SMALLMAN has been illustrating children's books for almost 30 years and writing his own stories for slightly less. He also teaches illustration workshops in schools, including mural-painting. Steve is the author of Smelly Peter the Great Pea Eater (Winner of the Sheffield Children's Book Award 2009) and The Lamb Who Came for Dinner (Shortlisted for the Red House Children's Book Award and read by Meatloaf on CITV's Bookaboo). When he's not working, Steve enjoys films, television, gardening, and walking in the countryside.