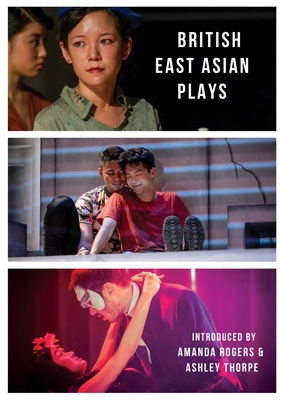 British East Asian Plays (Paperback)
Aurora Metro Press, 9781912430086, 350pp.
Publication Date: April 9, 2019
* Individual store prices may vary.
Description
This is a timely collection, being published within months of the opening of three plays by British East Asian playwrights in the UK, and a growing awareness in the mainstream press that that East Asians in British theatre are under-represented. As Daniel York Loh writes: "British East Asians were effectively side-lined in any debate on diversity in theatre where the general establishment view tends towards a binary black/white... which seems to exclude large swathes of the Asian continent."
With an introduction by academics Dr. Amanda Rogers and Dr. Ashley Thorpe which sets the plays into context and explores the hidden history of theatre from BEA theatre-makers.
The seven plays in the anthology are:
Bound Feet Blues by Yang-May Ooi
The Last Days of Limehouse by Jeremy Tiang
Conversations with my Unknown Mother by Lucy Chau Lai-Tuen
Special Occasions by Amy Ng
Jamaica Boy by Stephen Hoo
Tango by Joel Tan
The Fu Manchu Complex by Daniel York Loh
About the Author
Yang-May Ooi was born in Kuala Lumpur, studied at Oxford University and now lives in South London. She trained as a lawyer and has written a novel, The Flame Tree (Monsoon), plays and memoir. Her cross-cultural blog, Fusion View, has been featured on BBC Radio. She is a speaker and has given a TedX talk called Rebel Heart. www.tigerspirit.co.uk Jeremy Tiang has translated novels and plays. His writing has also appeared in The Guardian, Esquire, Asia Literary Review, Ambit, QLRS, and Best New Singaporean Short Stories, and won the Golden Point Award in 2009. His plays include Floating Bones (two plays by Quah Sy Ren and Han Lao Da; The Arts House, Singapore), A Dream of Red Pavilions (adapted from the novel Hong Lou Meng; Pan-Asian Repertory Theatre, NYC). Lucy Chai Lai-Tuen was the first female British-Chinese to graduate from a recognised British drama school; the first BEA to star in a British feature film Ping Pong (1987) and the first and only British East Asian female to have been cast in a major Shakespearian role (Portia in Julius Caesar director by the late great Roger Rees at the Bristol Old Vic 1987). Also a founding member of the British East Asian Artists Group responsible highlighting discrimination within the theatre profession. She has also written several plays.