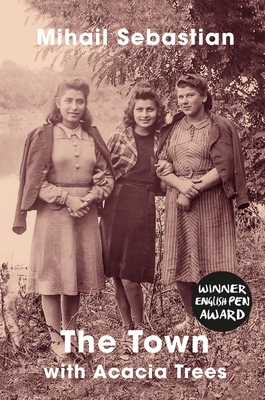 The Town with Acacia Trees
Paperback

* Individual store prices may vary.
Description
Bored by religious instruction and painting lessons, a group of friends at a convent school spend their days dreaming of romance, fashion and the latest gramophone records. One by one, they give up their visions of adventure and submit to provincial life, marrying for money and status, like their mothers before them.
Plain, jaundiced Lucreția becomes the envy of her friends when Paul, a glamorous dandy, proposes, but she hides a shocking secret that will destroy their marriage and expose them to scandal.
Only Adriana Dunea, the most beautiful and talented girl in the school, seems destined for happiness with her childhood sweetheart, Gelu. But everything changes when, on a trip to Bucharest, she meets Cello Viorin, a famous composer...
Aurora Metro Books, 9781912430291, 224pp.
Publication Date: March 20, 2020
About the Author
Mihail Sebastian was the pen-name of the Romanian writer Iosif Hechter. Born in the Danube port of Braila, he died in a road accident in 1945. During the period between the wars he was well-known for his lyrical and ironic plays and for urbane psychological novels tinged with melancholy, as well as for his extraordinary literary essays. His novel For Two Thousand Years is a Penguin Modern Classic. Gabi Reigh's translations and fiction have been published in Modern Poetry in Translation, World Literature Today and The Fortnightly Review. She has won the Stephen Spender prize for poetry in translation and was shortlisted for the Tom-Gallon Society of Authors short story award. She is currently engaged in a translation project called Interbellum Series focusing on works from the Romanian interwar period, including the poetry of Lucian Blaga.