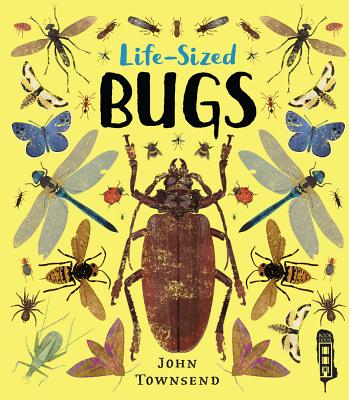 Life-Sized Bugs (Hardcover)
Book House, 9781912537747, 48pp.
Publication Date: March 5, 2019
* Individual store prices may vary.
Description
Meet the world's most fascinating creepy-crawlies--in their real-life size

From the Asian tiger mosquito and the bombardier beetle to the large blue butterfly and the snowy tree cricket, this eye-opening guide presents to-scale images of the biggest and scariest bugs on the planet. There's even a spectacular gatefold of the goliath birdeater spider Along with the amazing pictures, there are salient facts about each species, maps showing where they're found globally, and graphic comparisons of how every type compares to the average human hand. Life-Size Bugs helps children understand the wonders of nature, and encourages them to explore their local wildlife.
About the Author
John Townsend worked as a teacher before becoming a children's book writer. He specializes in fun, exciting, informative books for reluctant readers, as well as fast-paced fiction and "fiction with facts" books.