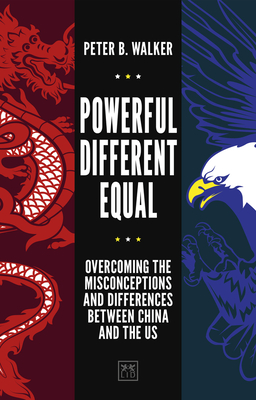 Powerful, Different, Equal (Hardcover)
Overcoming the Misconceptions and Differences Between China and the Us
Lid Publishing, 9781912555338, 272pp.
Publication Date: October 29, 2019
* Individual store prices may vary.
Description
From the aggressive US rhetoric against China, to the escalating trade war with tit for tat responses, and China's 2025 initiative that threatens the US global leadership in advanced technologies, tensions between the US and China (the two dominant forces of today's world) have never been higher. This book provides a timely analysis of the US-China relationship. Each model is deeply rooted in their respective histories and cultures, with both models highly successful in achieving their main goals and highly resilient over time. It explores the core misconceptions on governance, economic, social and military issues, and the root causes of these misconceptions. If China and US could close the gap by each understanding those differences and their implications, the author argues, they could work together to overcome global issues to the benefit of all.