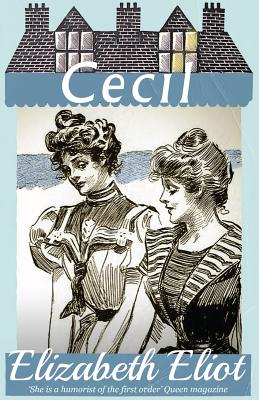 Cecil
Paperback

* Individual store prices may vary.
Description
As I waited for the carriage I realized that whereas before I had been accustomed to think of her as a selfish and often foolish woman I now regarded her as a veritable ogress.
Lady Anne's position as the wife of Charles Guthrie gives her a unique (but limited) perspective on the relationship between her husband's stepbrother Cecil and the attractive but dominating Lady Guthrie. As she narrates this, Elizabeth Eliot's brilliant final novel, Anne creates a portrait of a ghoulish woman who ruins her son's life as thoroughly as if she set out to do so intentionally. Yet there are no easy answers here, and Anne's speculations and judgments sometimes shed as much light on her own relationships and experiences as they do on Cecil and his mother.
In Eliot's skilled hands, the apparently simple tale of a dysfunctional family becomes an elegant and witty meditation on our inability to ever know the complete truth about those around us.
Furrowed Middlebrow and Dean Street Press also publish three of Elizabeth Eliot's earlier novels--Alice, Henry, and Mrs. Martell--all available for the first time in more than half a century. This new edition includes an introduction by Elizabeth Crawford.
"She is a humorist of the first order, and in a style of humour that is particularly British" The Queen
"As she has already shown, Elizabeth Eliot is a gifted natural story-teller" Daily Mail
Dean Street Press, 9781912574650, 208pp.
Publication Date: January 7, 2019