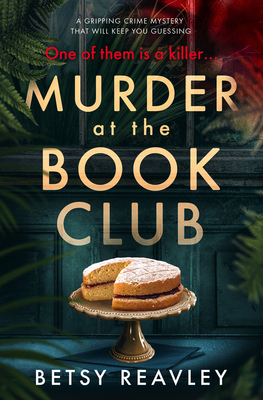 Murder at the Book Club (Paperback)
Bloodhound Books, 9781912604708, 218pp.
Publication Date: August 3, 2018
* Individual store prices may vary.
Description
Imagine nine women meeting. Tea and cake are on the coffee table. They've come together to share their love of books. They are friends. They trust each other. It's a happy gathering. What could be more harmless?
Then scratch the surface and look closer.
One is lonely. One is desperate and one of them is a killer.
When the body of a woman is discovered on a Cambridge common, DCI Barrett and DI Palmer are called in to investigate. But the motive behind the crime isn't clear... And it all leads back to a book club.
As the lies, volatile friendships and tension among the group rise to the surface, DCI Barrett and DI Palmer must work out the motive and track down a cold-blooded killer. But just when they think they are on the right track, a twist in the case throws them off course...