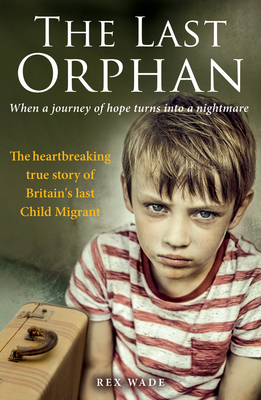 The Last Orphan (Paperback)
Mirror Books, 9781912624324, 304pp.
Publication Date: June 21, 2019
* Individual store prices may vary.
Description
The truth is that I never did know my mother – my mum – and now I don't even know what happened to her after she had left us, what became of her – even whether she is now alive or dead. She gave life to me and, not long after, she went away. I was probably three when I last saw her. My dad died soon after. And then it was just me and my two brothers Kevin and Brucie left to fend for ourselves in a big bad world. We didn't – and couldn't – possibly know then, as defenceless little kids, just how big, and just how bad it was.

But we were about to find out.

So begins a life-long journey for Rex, who at the age of 11 left the children's home in Cornwall along with his brother, and travelled to Australia on the promise of a better life. It was the early 1970s and the two boys were believed to be the last orphans to be transported under the Child Migrants Programme, which began in the 1930s and was thought to have ended by 1967. They would soon find out just how much harder their already tough upbringing was about to get.

For the first time ever Rex, the survivor, will tell his story of childhood innocence, unforgivable abuse at the hands of the people who were meant to care for them, and his long journey back to England to seek the truth of what really happened to his mother, and why he was sent away in the first place.
About the Author
Rex Wade is now happily married and living a beautiful cottage where he tends to his garden daily and goes for long, tranquil walks.