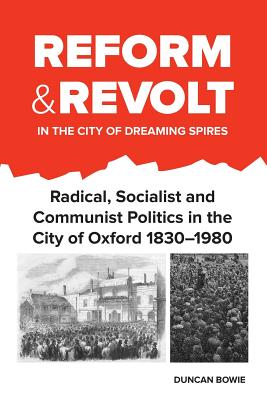 Reform and Revolt in the City of Dreaming Spires
Radical, Socialist and Communist Politics in the City of Oxford 1830-1980
Paperback

* Individual store prices may vary.
Description
Books about Oxford have generally focused on the University rather than the city. This original book on the local politics of Oxford City from 1830 to 1980 is based on a comprehensive analysis of primary sources and tells the story of the city's progressive politics. The book traces this history from Chartism and electoral reform in the mid-nineteenth century, through the early years of socialism to the impact of communism in the interwar period, the struggle between nuclear disarmers and Gaitskellites in the 1960s and the impact of the new revolutionary left in the late 1970s. Throughout the narrative, the book contrasts the two approaches of those engaged in progressive politics, those who focused on the politics of reform and improved government and those who preferred the politics of revolt, protest and revolutionary rhetoric. The author argues that a central feature of this history has been the co-existence and interaction of working- and middle- class elements. It rediscovers a rich heritage, a fascinating story and offers a rare wide-ranging chronological narrative of local UK city politics. Through its extensive quotes from primary sources, the book presents a vivid picture of local politics over 150 years.
University of Westminster Press, 9781912656127, 354pp.
Publication Date: December 13, 2018