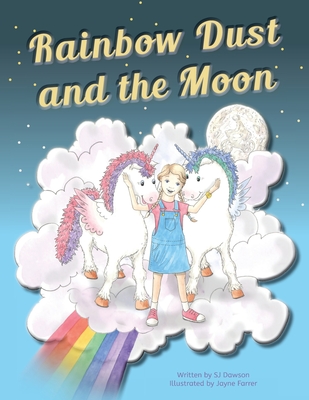 Rainbow Dust and the Moon
Paperback

* Individual store prices may vary.
Description
Rainbow Dust and the Moon is the eagerly awaited new book in the Rainbow Dust series by SJ Dawson.
This fabulous story is filled with fun, friendship, adventure and just a little sprinkling of danger.
Jessica returns to the magical world high in the clouds to see her friend Lucy. There, she meets another unicorn called Rufus and the trio go on an exciting adventure to see the man in the moon. But Jessica's curiosity about the dark side of the moon soon leads to trouble, as she tumbles down the side and into a crater.
You can read Jessica and Lucy's first adventures in 'Rainbow Dust' and remember to look out for the next in the series, 'Rainbow Dust and the Dueno'.
Purple Parrot Publishing, 9781912677139, 34pp.
Publication Date: July 31, 2020