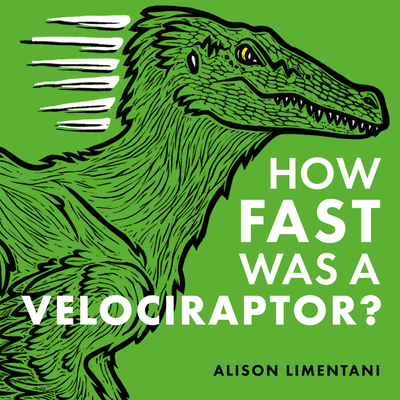 How Fast Was a Velociraptor?
Hardcover

* Individual store prices may vary.
Description
How fast could a Velociraptor run? And what was the fierce dinosaur really like? This fifth book in the Wild Facts & Amazing Math series explores a fun mystery about the intriguing prehistoric creature. Most scientists believe Velociraptor was the fastest of all dinosaurs. But how can they know exactly how quick it was, how big, or how smart? After all, no one has actually seen one Come along and find out lots of fascinating facts in this brilliant exploration of the Velociraptor--and see how the fierce, feathered creature compares in speed to some of today's animals, vehicles, and US This colorful book makes a great companion to the popular How Tall Was a T. rex?
Boxer Books, 9781912757459, 32pp.
Publication Date: October 5, 2021
About the Author
Alison Limentani has a degree in Animal Behavior and worked as a zookeeper before training as a veterinary nurse. Her first picture book (How Much Does a Ladybug Weigh?) was published to great acclaim, making the New York Public Library's Best Books for Kids list in 2016. She is also the author of How Long Is a Whale?, How Tall Was a T. rex?, and How Far Can a Kangaroo Jump?