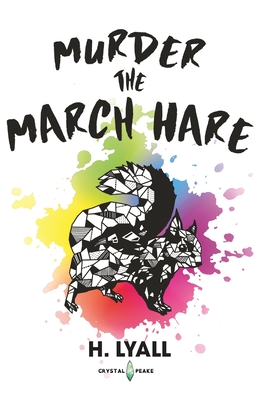 Murder the March Hare
Paperback

* Individual store prices may vary.
Description
Cosmo knows he's crazy, his homicidal squirrel tells him so every day. Not that Bandit has to, he just likes reminding him of the facts of the situation. After living at Wellspring Hospital for the last two years not much has changed for Cosmo. His pills are still rainbow coloured, therapy is still a bore, and above all he isn't getting better. Bandit's trying to help him too, but the dead body he brought him seems to be causing problems. In an attempt to understand what's going on behind the secure walls the crazies band together and search for a murderer. However, it's easier said than done when you don't know what's real. Maybe it's easier? Maybe, just maybe, the only people who can find the truth are those that have to question everything.
Crystal Peake Publisher, 9781912948185, 348pp.
Publication Date: July 17, 2020