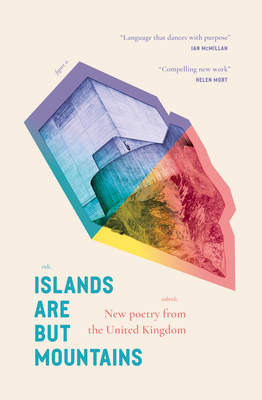 Islands Are But Mountains
Paperback

* Individual store prices may vary.
Description
Poetry. Edited by Michelle Tudor. From language and love, to distance and death, ISLANDS ARE BUT MOUNTAINS - a fresh and enthralling new anthology from Platypus Press - brings together thirty-five of the most daring and urgent voices in contemporary poetry from across the United Kingdom.
Praise For Islands Are But Mountains…
"In a world noisy with cacophony and kerfuffle, here are strong, clear voices to help you make sense of what's happening and to begin to do something about it. This is language that dances with purpose, that sings with a sense of mission. Listen to these voices, hear them call." - Ian McMillan
"To say that this anthology is a breath of fresh air risks cliche, and this book avoids cliche at every turn - the poems are urgent, surprising, daring, astute, and nuanced. Here are poems to cry to, laugh to, and live with. Compelling new work." - Helen Mort.
Platypus Press, 9781913007034, 128pp.
Publication Date: October 12, 2019
About the Author
Featuring poems from: Rachael Allen, Anthony Anaxagorou, Raymond Antrobus, Dean Atta, Charlotte Baldwin, Khairani Barokka, Emily Blewitt, Leo Boix, Natalie Linh Bolderston, Rachel Bower, Nancy Campbell, Joe Carrick-Varty, Mary Jean Chan, Jenna Clake, Sarala Estruch, Carrie Etter, Rowan Evans, Dai George, Harry Josephine Giles, Remi Graves, Caroline Hardaker, Sara Hirsch, Ian Humphreys, Omotara James, Nadine Aisha Jassat, Meena Kandasamy, Bryony Littlefair, Nick Makoha, Andre Naffis-Sahely, Cristina Navazo-Eguia Newton, Alycia Pirmohamed, Nina Mingya Powles, Stephen Sexton, Jennifer Lee Tsai, and Jemilea Wisdom-Baako.