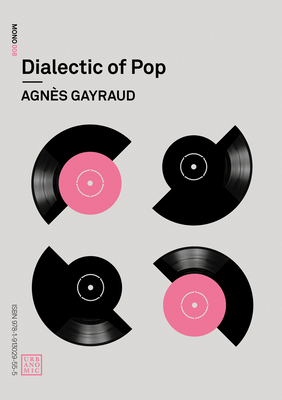 Dialectic of Pop (Paperback)
Urbanomic, 9781913029555, 456pp.
Publication Date: December 17, 2019
* Individual store prices may vary.
Description
A philosophical exploration of pop music that reveals a rich, self-reflexive art form with unsuspected depths.
In the first major philosophical treatise on the specificity of pop music as an art form, Agn's Gayraud explores all the paradoxes of pop: its in/authenticity, its mass production of emotion and personal resonance, its relation to consumer capitalism, and its engineering of mass seduction.
Through careful philosophical analyses drawing on philosophers including Adorno, Rousseau, and Kant, and such contemporary theorists as Greil Marcus and Simon Reynolds, as well as close readings of well-known hits by artists from ABBA and Beyonc to Buddy Holly and Drake, in Dialectic of Pop Gayraud sings the praises of a constitutively impure art form, the result of an encounter between industrial production and the human predilection for song.
Producing its own specific forms and its own listening subject, pop scrambles notions of authenticity and inauthenticity, original and copy, medium and message. Inseparable from the materiality of its technical media (from the vinyl record to the synthesizer, from the radio to the MP3 player), indifferent and intractable to the perspectives of high culture, the culture of pop, far from being the artless and trivial mass-produced pabulum denigrated by Adorno, is revealed as a rich, self-reflexive art form with unsuspected depths.