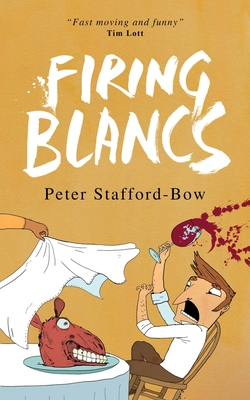 Firing Blancs
Paperback

* Individual store prices may vary.
Description
Felix Hart, Head of Wine at Gatesave Supermarkets, is in a highly problematic spot. Choking his CEO to death during a boardroom presentation, through virtually no fault of his own, was embarrassing enough. But evidence that Gatesave's biggest South African wine supplier is brutalising its workers threatens a far greater scandal. Felix is ordered to Cape Town to suppress the bad publicity, only to find himself stranded, penniless, at a morally suspect township guesthouse.
Persecuted by his bosses, blackmailed by his suppliers, and terrorised by politicians, policemen and other criminals, Felix is forced to go deep undercover and fling himself on the mercy of his township hosts. But the forces ranged against Felix and his new allies are as powerful as they are ruthless, and Felix soon realises that he is very much expendable.
"In a world of half-baked identity politics, blinkered western privilege and corporate woke-washing, Felix Hart is the white saviour we most need, and Firing Blancs the novel we most deserve."
Dr. Jemima Pickelkopf, The New Intersectional Review
"Problematic, quite possibly. Counter-cultural, almost certainly. Hilarious, indisputably."
Santiago Tormentas, The East Acton Herald
"Uncork a bottle, self-isolate and prepare to be amused."
Brett Applesaft, The Cellar Badger
Vinfare Ltd, 9781913036232, 350pp.
Publication Date: May 20, 2020