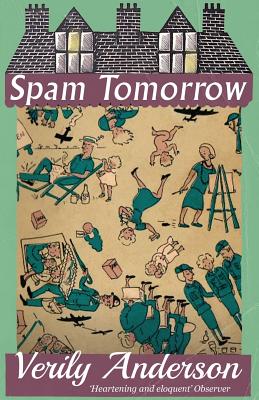 Spam Tomorrow
Paperback

* Individual store prices may vary.
Description
When I asked the local chemist for lint and disinfectant, he felt it was only fair to allow the first-aid post to claim me. . . . Half a dozen V.A.D.s made a rush at me and treated my small abrasion as though my whole head had been blown off.
From an impromptu wedding in the early days of World War II, to a bout with German measles in a hospital reminiscent of a medieval torture chamber, to becoming the first casualty for over-eager V.A.D.s, Verily Anderson's war gets off to a bumpy start. And it doesn't get easier.
In this acclaimed memoir, we follow the inimitable Verily and her husband Donald through all the vicissitudes of war, including the unforgettable birth of Verily's first child in the midst of a German bombing raid. By turns hilarious, poignant, and harrowing (and sometimes all three at once), Spam Tomorrow presents a rollicking view of home front life from the perspective of one strong, courageous, and very funny participant.
'A new kind of wartime experience - new, that is, to literature; the job of marrying and having babies. . . . Those who agree with it will become incurable addicts.' Elizabeth Bowen
Dean Street Press, 9781913054212, 240pp.
Publication Date: August 5, 2019