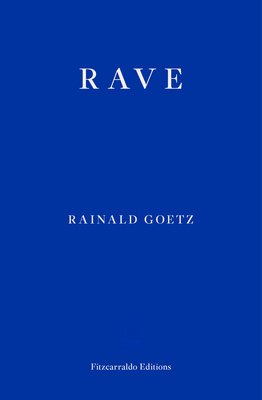 Rave
Paperback

* Individual store prices may vary.
Description
'Meet girls. Take drugs. Listen to music.' In Rave, cult German novelist Rainald Goetz takes a headlong dive into nineties techno culture. From the cathartic release on the dance floor to the intense conversations in corners of nightclubs and the after-parties in the light of dawn, this exhilarating, fragmentary novel captures the feeling of debauchery from within. Dazzling and intimate, Rave is an unapologetic embrace of nightlife from an author unafraid to lose himself in the subject of his work.
'To sample an old saying: if you can remember the nineties, you weren't there. Rainald Goetz was there, and found a form in which to summon the sensations and sounds, the highs and the bass, of techno culture. This is a classic cut from a fabled era that will enrich the mix of today's rave culture - and fills in the memory hole for some of us old-timers.' - McKenzie Wark, author of
The Beach Beneath the Street
Fitzcarraldo Editions, 9781913097196, 260pp.
Publication Date: November 3, 2020