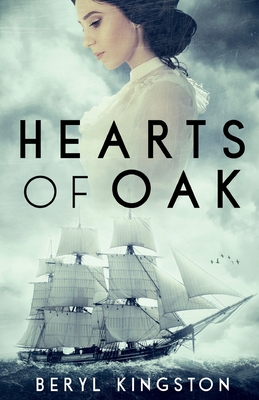 Hearts of Oak (Paperback)
Agora Books, 9781913099053, 298pp.
Publication Date: June 19, 2019
* Individual store prices may vary.
Description
But of course, Marianne thought. It was the obvious answer. She would have to join the navy and go after him. It was the only thing to do.It's 1803 in Portsmouth, England and after a blissful wedding day, Marianne Morris should have everything she ever wanted. But when a spat in their bridal suite ends with her new husband Jem stalking off, she's not so sure she'll get her happily ever after.When she discovers that he has abandoned her to join the navy, she refuses to settle for it. Stealing her brother's clothes and assuming the name Matt Morris, Marianne enlists in search of her wayward husband.But finding Jem in Admiral Nelson's fleet won't be as easy as it seems. Sailing across the Atlantic, calling at every port, Marianne refuses to give up her search. And as the war with Napoleon reaches its peak, can Marianne resist temptation and overcome adversity? Or will the deadly Battle of Trafalgar end her quest?Based on a true story, best-selling author Beryl Kingston spins a tale of adventure, romance, and bravery on the high seas. Hearts of Oak was first published as Girl on the Orlop Deck in 2010.