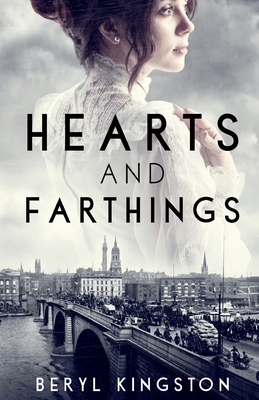 Hearts and Farthings (Paperback)
Agora Books, 9781913099060, 508pp.
Publication Date: July 15, 2019
* Individual store prices may vary.
Description
London, 1890 Alberto Pelucci is young and wide-eyed when he steps off the boat from Italy and into the bustling heart of London. Dreaming of adventure and romance, he is determined to fall in love and find an English wife. And when Alberto meets the beautiful, but shy, Alice, it seems his dreams have come true. Blinded by the excitement of first love, Alberto doesn't see that his new bride may not share his passion. Left brooding in a lonely marriage, Alberto is far from where he hoped to be. So when the fiery ing nue, Queenie Dawson, saunters into his life, Alberto is bewitched. As the threat of the Great War looms over London, Alberto must decide where his allegiance lies before he loses everyone he loves. This heart-wrenching historical romance is a portrait of a man torn between love and duty, as he struggles to find his place in a tumultuous world. Hearts and Farthings is the debut novel from best-selling author Beryl Kingston and was first published in 1985.