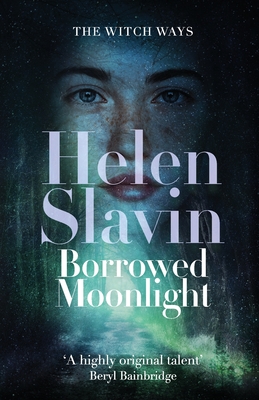 Borrowed Moonlight (Paperback)
Agora Books, 9781913099190, 334pp.
Publication Date: October 23, 2019
* Individual store prices may vary.
Description
Boughs bent, limbs sprang. Havoc Wood had never seemed so alive. After a toxic Halloween wreaked havoc on the Wood, the Way sisters are left shaken. Thinking they had gained some control over their powers, now they aren't sure they're cut out to be the Gamekeepers. The sisters are scared, insecure, and in no position to handle the Old Magic hovering in every corner of Woodcastle. Ancient and electric, this new foe is always one step ahead, and The Ways must finally harness their Strengths... or risk losing one of their own. In this third instalment of The Witch Ways series, bets are hedged, bargains are made, magic is borrowed, and debts must be paid. PRAISE FOR HELEN SLAVIN '....Ultimately, Slavin has something more subversive up her sleeve than mere entertainment: in conjuring a world of ghosts... she wickedly skewers a society whose obsession with the afterlife shortchanges life itself.' - The New York Times 'a born writer... the ultimate needle in a haystack' - Susan Hill, author of The Woman in Black 'a highly original talent' - Beryl Bainbridge.