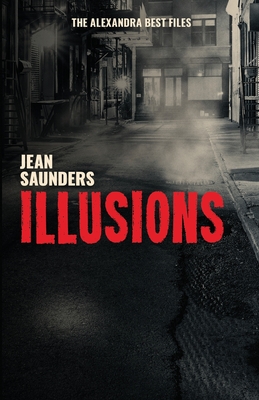 Illusions (Paperback)
Agora Books, 9781913099329, 274pp.
Publication Date: July 3, 2019
* Individual store prices may vary.
Description
Nothing was ever what it seemed. It was a phrase that Alex never forgot. When Private Investigator Alex Best sets sail on a well-deserved cruise, the last thing she expects is to be confronted with predictions of her death by a lonely old woman. But when she meets the mysterious Leanora Wolstenholme, a cloud of the surreal and macabre descend upon the rest of her trip. Hoping to shake the feeling as she returns to London, Alex is out of luck: the medium has been found slumped over her tarot cards, with a knife in her back, and Alex's name in her notebook. Wanting nothing more to do with clairvoyance and crystal balls, Alex is reluctant to take the case when Leanora's daughter approaches Alex about a stalker. But with a suspect for the murder already in custody, and a potential killer on the loose, could the police have the wrong man? Alex dives into the surreal world of the psychic, where nothing is as it seems. Can Alex make it out unscathed before the body count rises any higher? Filled with secrets, blackmail, and romance, this gripping thriller is the second in the Alexandra Best Files. Illusions was first published in 2000. PRAISE FOR ILLUSIONS
'Like all the best illusionists, Jean Saunders springs a series of stunning surprises in this action-filled story. So beware. Nothing is what it seems - except the sure handling of a skilful author.' - Peter Lovesey.