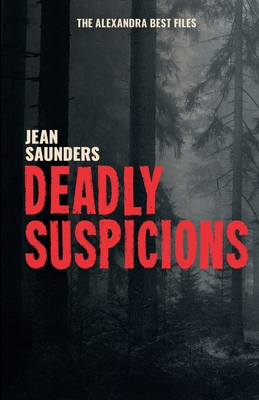 Deadly Suspicions (Paperback)
Agora Books, 9781913099336, 298pp.
Publication Date: November 27, 2019
Other Editions of This Title:
Hardcover, Large Print (1/8/2003)
* Individual store prices may vary.
Description
Ten years ago, a mutilated hand was found in the woods, solving the disappearance of missing sixteen-year-old Steven Leng. The police thought it was an open-and-shut case, but Steven's mother wasn't willing to give up hope that her son might still be alive...
Private Investigator Alex Best just needs to make it through the holiday season and move out of London. After her last case nearly killed her, she's looking forward to starting over again in Bristol. But when Jane Leng approaches her at a Christmas party, Alex can't help but get involved.
As she dives deeper into old records, the case becomes more sinister than it first appeared. The police are unwilling to talk and so are Steven's old friends. Everyone seems to know more than they're letting on. And, when it emerges that Steven was caught up in a cult group known as The Followers, it looks more and more like Steven wasn't just the victim of a tragic accident, but of a vicious murder.
Alex isn't the only one interested in her investigation though, and, as she nears the truth, the case becomes more dangerous.
Deadly Suspicions is the last instalment in the Alexandra Best series and was first published in 2001.