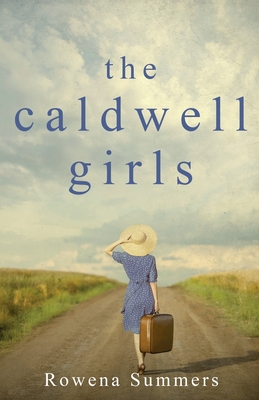 The Caldwell Girls (Paperback)
Agora Books, 9781913099367, 252pp.
Publication Date: November 21, 2019
Other Editions of This Title:
Hardcover (1/1/2002)
* Individual store prices may vary.
Description
'We've still got each other. We're the Caldwell girls, remember?'
Just when the Caldwell girls settle into their new lives away from each other, the Second World War brings more chaos that tests the Caldwell family.
While Immy continues her role as an ATS driver, her fiance is off driving a very different vehicle on the front lines: a tank. Overcome by superstition, she worries about marrying him before the war is finished.
Driven out of Bristol by the Blitz, Elsie is forced to move further away from her family. And with the emotional toll battle has left on her husband, she finds it hard to leave the troubles of the war behind her.
And Daisy, still torn between a career on the stage or in nursing, struggles with her developing feelings for a dashing Canadian pilot.
With something to lose at every turn, can the Caldwell girls continue to band together through these toughest of times? Or will they be pulled further and further apart?
The Caldwell Girls is the third installment in Rowena Summers' The Caldwell Girls saga and was first published in 2001.