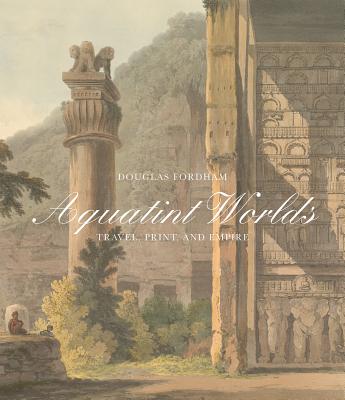 Aquatint Worlds (Hardcover)
Travel, Print, and Empire, 1770–1820 (The Paul Mellon Centre for Studies in British Art)
Paul Mellon Centre BA, 9781913107048, 328pp.
Publication Date: November 19, 2019
* Individual store prices may vary.
Description
An illuminating investigation of how aquatint travel books transformed the way Britons viewed the world and their place within it

In the late 18th century, British artists embraced the medium of aquatint for its ability to produce prints with rich and varied tones that became even more stunning with the addition of color. At the same time, the expanding purview of the British empire created a market for images of far-away places. Book publishers quickly seized on these two trends and began producing travel books illustrated with aquatint prints of Indian cave temples, Chinese waterways, African villages, and more. Offering a close analysis of three exceptional publications—Thomas and William Daniell's Oriental Scenery (1795–1808), William Alexander's Costume of China (1797–1805), and Samuel Daniell's African Scenery and Animals (1804–5)—this volume examines how aquatint became a preferred medium for the visual representation of cultural difference, and how it subtly shaped the direction of Western modernism.
About the Author
Douglas Fordham is associate professor of art history at the University of Virginia.