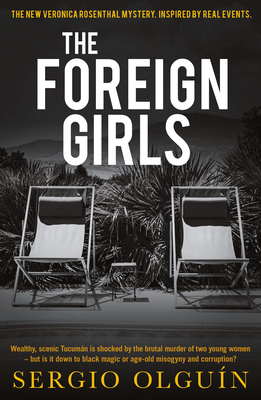 The Foreign Girls
Paperback

* Individual store prices may vary.
Description
Olgu n, an acclaimed Argentinian novelist, delivers a layered, gripping story, finely translated by Miranda France. Best New Crime Thrillers, Financial Times THE TIMES BOOK OF THE MONTH. The Foreign Girls is very much a literary novel rather than simply a thriller. More slow-burning tango than brisk paso doble. The realities of life in Latin America offer little escapism perhaps, but in the gutsy, raunchy Veronica they have a contemporary heroine to cherish. The Times Ver nica Rosenthal has retreated to a cousin's remote cottage in the province of Tucum n, to recuperate from the traumatic events in The Fragility of Bodies. She befriends two female tourists -an Italian and a Norwegian-- invites them to stay and starts a sexual relationship with one of them. After a party they attend together, Ver nica travels on alone but days later discovers that the women have been murdered. Suspicion falls on a local Umbanda priest, but Ver nica starts to uncover a web of corruption, abuse and femicide in which government, wealthy landowners and a high-ranking official from Argentina's 'Dirty War' are all implicated. Ver nica's investigation, with its unforeseen political dimensions, has alarmed new enemies who will try to stop her at all cost.
Bitter Lemon Press, 9781913394387, 346pp.
Publication Date: March 23, 2021