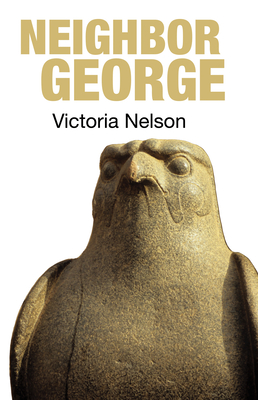 Neighbor George
Paperback

* Individual store prices may vary.
Description
A lonely young woman and a mysterious man meet in a northern California landscape populated by poets, New Agers, stoners, and dropouts.

Do you know the language of the birds?

Summer, 1979: A lonely young woman housesitting for her aunt and uncle in an isolated bohemian enclave finds troubling reminders of a past family tragedy surfacing in odd and unsettling ways. When a mysterious man moves in next door, Dovey hopes for a romance like the ones in the novels she secretly devours. But a dark truth hidden since childhood erupts shockingly in a violent otherworldly intrusion, catapulting her into a desperate struggle for her life and sanity.

Set in a haunted northern California landscape populated by poets, New Agers, stoners, and burnouts, Neighbor George is a deeply atmospheric story of psychological horror enacted in the liminal space where the natural collides with the supernatural.
Praise For Neighbor George…
"[Neighbor George] plays with and subverts the calculus of desire … deconstructing it psychologically and as a genre, as Gothic Romance gives way to Gothic Horror … The novel draws its marvelous sense of atmosphere from the years Nelson lived in the West Marin town of Bolinas in the late 1970s, and her feel for the dark side of its poetry Bohemia is clearly hard earned … The story goes through  some marvelous twists and turns—including one literal twist and turn that punctures the everyday veneer of the story with unsettling anomaly, and that now seems to have taken up a permanent home in my memory palace of Weird lit." 
—Erik Davis, The Burning Shore
Strange Attractor Press, 9781913689308, 312pp.
Publication Date: December 14, 2021
About the Author
Victoria Nelson is the author of The Secret Life of Puppets, Gothicka, two collections of short stories, and a memoir. She edited the Robert Aickman collection Compulsory Games for the New York Review of Books. Neighbor George is her first novel.