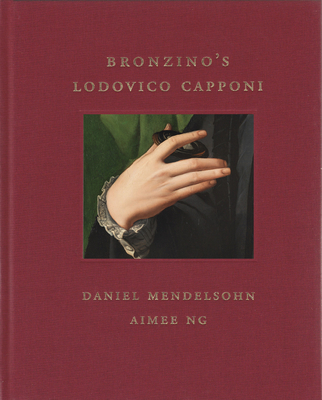 Bronzino's Lodovico Capponi (Frick Diptych #12)
Hardcover

* Individual store prices may vary.
Description
New volume in the Frick Diptych series focuses on an enigmatic Renaissance portrait, pairing an essay by Frick curator Aimee Ng with a contribution by bestselling author Daniel Mendelsohn.
Painted about 1550-50 by Agnolo Bronzino (Italian, 1503-1572), this remarkable portrait depicts the young Florentine aristocrat Lodovico Capponi (b. 1534), an associate of the Medici court. Capponi wears black and white, his family's armorial colors. His right index finger partially conceals the medal he holds, revealing the legend SORTE (fate or fortune)--evoking the young man's future. In the mid-1550s, Lodovico fell in love with Maddalena Vettori, whom Duke Cosimo de Medici had intended for one of his cousins. After years of opposition, the duke relented, and Lodovico and Maddalena were married with lavish celebrations.
Giles, 9781913875350, 72pp.
Publication Date: June 27, 2023
About the Author
Daniel Mendelsohn is an internationally bestselling author, critic, essayist, and translator. Born in New York City in 1960, he received degrees in Classics from the University of Virginia and Princeton. After completing his Ph.D. he moved to New York City, where he began freelance writing full time; since 1991 he has been a prolific contributor of essays, reviews, and articles to many publications, most frequently The New Yorker and The New York Review of Books. He has also been a contributing editor at Travel + Leisure and a columnist for The New York Times Book Review, Harper's, and New York magazine, where he was the weekly book critic. In February 2019, he was named Editor-at-Large of the New York Review of Books and the Director of the Robert B. Silvers Foundation, a charitable trust that supports writers of nonfiction, essay, and criticism.Aimee Ng is a curator at The Frick Collection, New York, and a specialist in Italian Renaissance art.