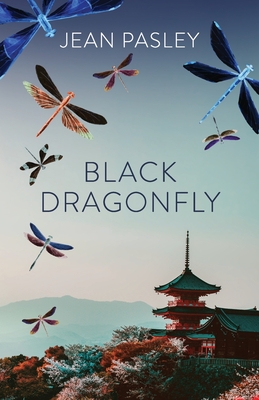 Black Dragonfly
Paperback

* Individual store prices may vary.
Description
The year is 1890. Western influences are flooding into Japan. A nomadic Irishman arrives to record this unique culture before it vanishes.
In this richly imagined novel, late nineteenth century Japan is brought vividly to life. Based on the remarkable experiences of the Irish writer, Lafcadio Hearn, and drawing on his letters, essays and books, Jean Pasley explores not only Hearn's stark, lonely childhood in Ireland and his scandalous time in America but also how Japan changed him and how he went on to become one of Japan's most celebrated and cherished writers.
"A lavish, beautiful testimony to the life and achievements of Lafcadio Hearn, the writer who opened our eyes to Japan's intricate, extraordinary art and literature, and to its rituals, sometimes exquisite, sometimes scarifying, always uniquely the country's own. Pasley is a true writer, and Black Dragonfly a book to read and remember." --- Frank McGuinness
"This is the story of the writer, Lafcadio Hearn, a complex and troubled man, as he tries to come to terms with his life and at the same time, negotiate the ancient, mysterious and fast-changing civilisation of nineteenth century Japan. Handled with great delicacy and empathy, from start to finish, Black Dragonfly is a pure pleasure to read." --- Christine Dwyer Hickey
"One of the most engaging and insightful books I've read in a long time. Written with vivacity and elegance, Black Dragonfly is a profound love letter to the fading elegance of an ancient civilisation skilfully captured in this alluring and absorbing tale. " --- Manch n Magan
Balestier Press, 9781913891053, 260pp.
Publication Date: April 15, 2021