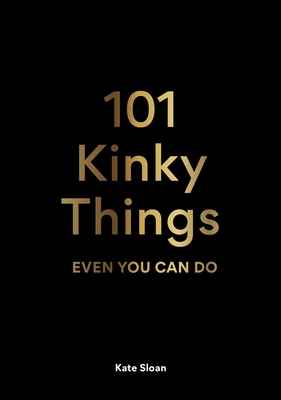 101 Kinky Things Even You Can Do
Hardcover

* Individual store prices may vary.
Description
Everything you wanted to know about kinky practices is covered in this highly entertaining and readable book. Known for her bold, witty prose on all matters related to the bedroom, Kate Sloan makes this an accessible subject for anyone curious about new ways to spice up their sex lives. Whether you are looking for ideas, clarification, or just an enjoyable read, there is plenty here to keep you intrigued. The text is accompanied by helpful tips and illustrations.
Praise For 101 Kinky Things Even You Can Do…
"Story-telling and, through that, mentoring, is the first genius of this book. Every brief chapter is filled with anecdote and story. And every story is well-chosen to illuminate a point. That's the second genius. This is not a book that paints dance-steps on the floor and says step here. This is a book that fills the air with jazz. It's about motivation and determination and pluck. And yet it's all about how to dance as well." FRAMES,

Laurence King Publishing, 9781913947217, 176pp.
Publication Date: October 12, 2021
About the Author
Based in Toronto, Canada, Kate Sloan is a journalist, blogger, podcaster, and educator who has been writing about sex online and in print for over five years. On her blog she writes twice a week about sex, kink, relationships, fashion, beauty, writing, and mental health.