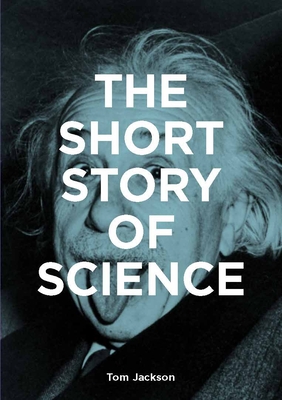 The Short Story of Science
A Pocket Guide to Key Histories, Experiments, Theories, Instruments and Methods
Paperback

* Individual store prices may vary.
Description
The Short Story of Science is a new introduction to the complete subject of science. Covering 60 key experiments, from Archimedes' investigations of buoyancy to the discovery of dark matter, and then linking these to the history of science, as well as to the key theories and methods, the book simplifies and explains all the key breakthroughs.

Accessible and concise, generously illustrated throughout, and with all the essential information presented without jargon, readers are given all the tools they need to enjoy the fascinating history of scientific knowledge.
Praise For The Short Story of Science: A Pocket Guide to Key Histories, Experiments, Theories, Instruments and Methods…
"The book's goal is just bringing these things to your attention so that if you're interested you can read further elsewhere. And The Short Story of Science is certainly a very pretty vehicle for accomplishing that." – Ars Technica
"It is quite a feat to cover science's history and its landmark experiments, theories, and methodology in 224 pages. With clear, accessible writing, the book meets the needs of scientifically-curious but time-pressed general readers who want more than they can find in an encyclopedia or annotated dictionary." - The Pragmatic Idealist
Laurence King Publishing, 9781913947880, 224pp.
Publication Date: April 5, 2022
About the Author
Tom Jackson has written more than 200 books and contributed to many more. These include projects with Brian May, Patrick Moore, Marcus de Sautoy and Carol Vorderman and cover everything from axolotls to Zoroastrianism. His specialties are natural history, astronomy, technology and all things scientific.