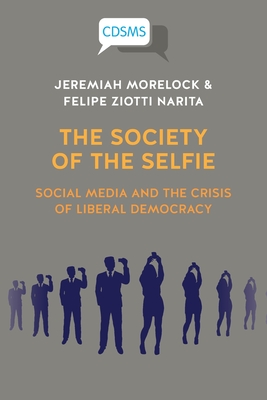 The Society of the Selfie
Social Media and the Crisis of Liberal Democracy
Paperback

* Individual store prices may vary.
Description
This book explores how the Internet is connected to the global crisis of liberal democracy. Today, self-promotion is at the heart of many human relationships. The selfie is not just a social media gesture people love to hate. It is also a symbol of social reality in the age of the Internet. Through social media people have new ways of rating and judging themselves and one another, via metrics such as likes, shares, followers and friends. There are new thirsts for authenticity, outlets for verbal aggression, and social problems. Social media culture and neoliberalism dovetail and amplify one another, feeding social estrangement. With neoliberalism, psychosocial wounds are agitated and authoritarianism is provoked. Yet this new sociality also inspires resistance and political mobilisation.
Illustrating ideas and trends with examples from news and popular culture, the book outlines and applies theories from Debord, Foucault, Fromm, Goffman, and Giddens, among others. Topics covered include the global history of communication technologies, personal branding, echo chamber effects, alienation and fear of abnormality. Information technologies provide channels for public engagement where extreme ideas reach farther and faster than ever before, and political differences are widened and inflamed. They also provide new opportunities for protest and resistance.
University of Westminster Press, 9781914386251, 190pp.
Publication Date: December 14, 2021