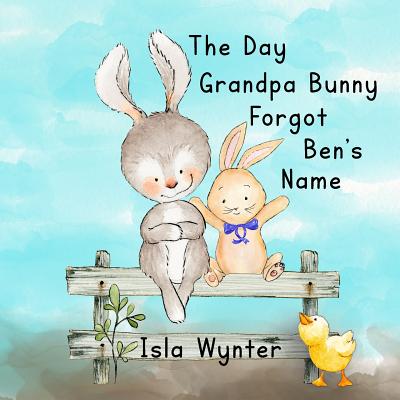 The Day Grandpa Bunny Forgot Ben's Name
A picture book about dementia
Paperback

* Individual store prices may vary.
Description
Grandpa Bunny is behaving strangely.
He forgets where he put the carrots.
He sits in a flower pot and doesn't know why.
And one day, he even forgets Ben's name.
What is going on with Grandpa Bunny?
The doctor says it's dementia, but what is that? And what can Ben do to help his grandfather?

An illustrated picture book to help children understand dementia and gain ideas on how to interact with relatives who have dementia.

Praise For The Day Grandpa Bunny Forgot Ben's Name: A picture book about dementia…
"Some books just come from the heart. I work with people living with dementia and their families. This was a beautifully written and very honest discussion of dementia aimed at younger children. Dementia changes people and is extremely confusing and confronting disease for younger children to understand. Yet, Isla Wynter handled this concept in a way that allowed the changes be described but also acknowledged the feelings a child might face with having someone they love have dementia. I think this book has the potential to not only increase children's understanding but can also help those who struggle to understand the disease and the changes that come with loving someone living with dementia." - Tara C., Health Professional

"This is the very best children's book explaining dementia that their grandparents may be going through, that I have ever read. Great tips on how to help your grandparent, easy to understand explanations of what is happening without over-explaining or causing unnecessary concern in children. Cute pictures and the story is interestingly written. Thank you to this author for giving parents a tool to help." - Bookbub reviewer
Peryton Press, 9781916151505, 32pp.
Publication Date: July 9, 2019
About the Author
Isla Wynter lives in Scotland with two cuddly bunnies, a lonely pot plant and a horde of imaginary friends.
She believes in unicorns and plans to one day convince the world of that fact.
Until then, she continues to write stories for children and young adults.