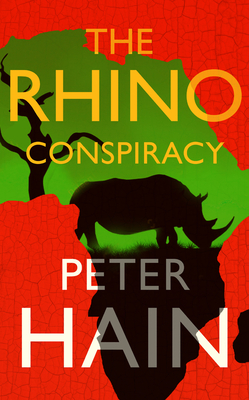 The Rhino Conspiracy
Hardcover

* Individual store prices may vary.
Description
A leading politician and anti-apartheid campaigner turns the spotlight to Rhino conservation in this riveting and timely thriller. In the last decade more than 6,000 rhinos have been killed in South Africa. Relentless poaching for their horns has led to a catastrophic fall in black rhino numbers. Meanwhile, a corrupt South African government turns a blind eye to the international trade in rhino horn. This is the background to Peter Hain's brilliantly pacey and timely thriller. Battling to defend the dwindling rhino population, a veteran freedom fighter is forced to break his lifetime loyalty to the ANC as he confronts corruption at the very highest level. Hell-bent on catching the poachers and exposing their trade, the veteran and his young "born free" colleague hatch a plan to install a GPS tracking device inside a replica horn in an attempt to locate its destination. The stakes are high. Can the country's ancient rhino herd be saved from extinction by state-sponsored poaching? Has Mandela's "rainbow nation" been irretrievably betrayed by political corruption and cronyism?
Praise For The Rhino Conspiracy…
"Passionate and engaging. From a man whose tireless anti-apartheid activism supported the long struggle to free his friend and leader, Nelson Mandela.--Jon Snow, Broadcaster Highly readable and inspirational.--Desmond Tutu His life and times told succinctly and compellingly." —Sello Hatang, CEO, Nelson Mandela Foundation
'Gripping, tense and timely' Alan Johnson
 
'A thrilling page-turner about the fight for humanity' Zelda la Grange, personal assistant to Nelson Mandela 
 
'Masterful…A thrilling journey behind the front lines of the battle to save Africa's wildlife'Julian Rademeyer, author of Killing for Profit
 
'A racy thriller into the toxicity of rhino poaching and state corruption' Ronnie Kasrils former ANC underground chief
Muswell Press, 9781916207714, 400pp.
Publication Date: January 1, 2021
About the Author
Peter Hain (the Lord Hain) was born in South Africa. His and parents were forced into exile in 1966. He led the Anti-Apartheid Movement and the Anti-Nazi League during the 1970s and 1980s. Hain was a senior minister for 12 years in Tony Blair and Gordon Brown's governments. He chaired the UN Security Council, and negotiated international Treaties curbing nuclear proliferation and banning the trade in blood diamonds. Hain has written or edited 21 books, including Mandela, Outside In, and Mandela: His Essential Life.