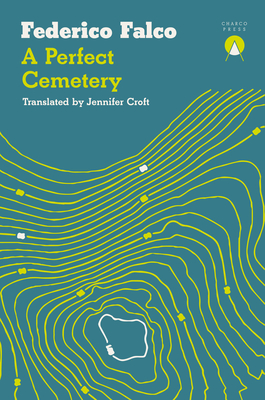 A Perfect Cemetery
Paperback

* Individual store prices may vary.
Description
His stories shimmer like revelations - the clarity, mystery, beauty, depth, and sheer, thrilling peculiarity of ordinary life when the veil lifts. They're exhilarating to read, just as exhilarating to re-read.--Deborah Eisenberg
Childhood does not last long in the Argentine mountains of C rdoba, and adult lives fall apart quickly. In disarming, darkly humorous stories, Federico Falco explores themes of obsessive love, romantic attachment and the strategies we must find to cope with death and painful longing.
In the middle of a blizzard a widow watches the ruin of her late-husband's garden, until suddenly she sees a woman running naked in the falling snow. After telling her parents she is abandoning her Christian faith, a girl becomes infatuated with a Mormon missionary who reminds her of a boy killed in her village years before. When his family's home is lost, a father desperately offers his daughter's hand in marriage to anyone who will take them in. And a town's mayor tries to fulfill his father's dying wish - to design the perfect cemetery.
Charco Press, 9781916277861, 175pp.
Publication Date: April 6, 2021