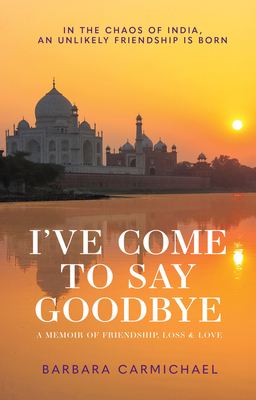 I've Come to Say Goodbye (Paperback)
A Memoir Of Friendship, Loss & Love
New Holland Publishers, 9781921024788, 260pp.
Publication Date: July 17, 2018
* Individual store prices may vary.
Description
From beige Australia to dazzling India, the intrepid Barbara Carmichael takes us on a poignant journey of friendship and selfdiscovery.
A big-hearted tale of travel, family and the strange hand of destiny that can bring people together — and tear them apart.
I've Come to say Goodbye is the story of an incredible friendship between two unlikely people, a 50-something artist and a 32-year-old Indian spice merchant named Tarun. Over a ten-year period the author traveled back and forth to India spending time with Tarun in Udaipur, Rajasthan.
She became part of his family and he became like a brother. Through his eyes, she saw and fell in love with India. It is a story that you will fall in love with too.
About the Author
Barbara Carmichael is a painter and writer who has travelled widely .
She has twice been invited as a Representative to Symposiums in Dubai and Baku, Azerbaijan.
One of her exhibitions at Soho Galleries was based on her travels in India, in particular Udaipur's Lake Pichola and the Palace on the Lake.