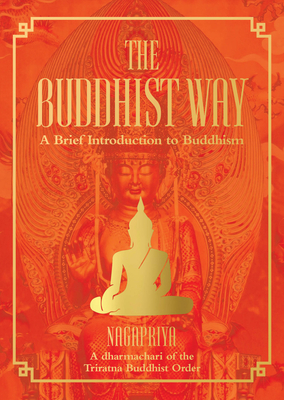 The Buddhist Way (Hardcover)
A Brief Introduction to Buddhism A Dharmachari of the Triratna Buddhist Order
New Holland Publishers, 9781921024825, 144pp.
Publication Date: September 4, 2018
* Individual store prices may vary.
Description
The Buddhist Way is an introduction to the Buddhist philosophy which originated in India over 2,500 years ago before spreading to China, Southeast Asia and beyond.
This straightforward and practical book outlines many Buddhist teachings and practices. It explains how Buddhist beliefs and thoughts evolved and changed the way we think.
The Buddhist Way demonstrates how you can introduce this culture of wisdom, love and kindness into your lifestyle and everyday thinking.
About the Author
Born in the UK in 1969, Nagapriya studied philosophy at the University of Leeds and later a Masters degree in religions at the University of Manchester. While still an undergraduate, he began practicing with the Triratna Buddhist Community and was ordained as a Dharmachari in 1992.
In 2013 he moved to Mexico and helped to found el Centro Budista de Cuernavaca, where he is currently Director. He is also co-founder and Director of Editorial Dharmamegha, a publishing company dedicated to sharing Buddhist teachings in the Spanish speaking world.
In addition, he is part of a team training men from Latin America for ordination into the Triratna Buddhist Order.