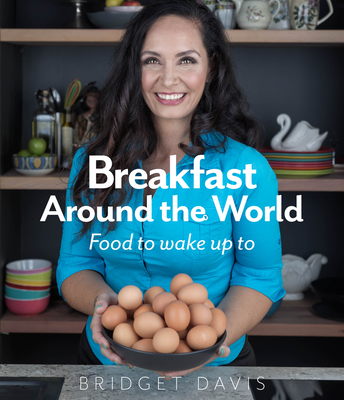 Breakfast Around the World (Paperback)
Food to wake up to
New Holland Publishers, 9781921024917, 158pp.
Publication Date: November 6, 2018
* Individual store prices may vary.
Description
You don't have to eat the same boring breakfast every day!
Breakfast Around the World shows how you can quickly create the meals which the world wakes up to.
Cocoa Snails from Hungary, Loco Moco from Hawaii, world-famous Irish Potato Pancakes, Swahili Doughnuts and the flatbreads of the Middle East.
Clear, easy-to-follow, deliciously different breakfast recipes that you will want to try at any time of the day.
About the Author
Bridget is a fully trained chef with over 25 years experience working in professional kitchens. A mother of 3, dedicated wife and self described butter addict, Bridget believes that inspiring people's passions for cooking is invaluable for the wellbeing and soul of the family home.
Bridget has been in charge of some of the most well known restaurant kitchens and has cooked for Kings and Queens, worked with celebrity chefs, managed catering companies, built cafes and owned her own successful gastropubs. She has dedicated her life to her craft and now passes on the lessons she has learned through recipes, videos, cooking classes, demonstrations and social media.
Her love of technology has seen her amass a substantial online following of over 1,000,000 across her various social media platforms and has seen her work as a consultant and keynote speaker for Google and YouTube, speak at TEDx and work as a brand ambassador and online influencer in the areas of food and tech.