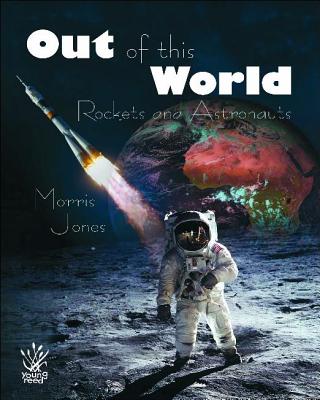 Out of This World: Rockets and Astronauts (Hardcover)
Rockets and Astronauts
New Holland Publishing Australia Pty Ltd, 9781921073397, 48pp.
Publication Date: October 1, 2009
Description
Discover everything you need to know about space travel. Out of this World is rocket science made easy. Find out what astronauts wear and how they live in space. Did you hear about the first animal that went into space? Learn about planet exploration, moon landings, space stations and future missions including holidays in space. Explore the rings of Saturn, examine asteroids and look for life on Mars Out of this World is an informative and challenging guide to our solar system and beyond. Morris Jones introduces the notion of tourism into space and considers the future of space. Activities at the rear of the book ensure that whatever has been read has also been retained and additional information gives budding space-goers a guide as to where they might access more information. Fullcolour and hardcover, Out of this World is a fun, informative and durable must-have for budding space enthusiasts.
About the Author
Dr Morris Jones is an international spaceflight analyst and has written for a variety of international publications. Dr Jones has participated in studies on the Search for Extraterrestrial Intelligence (SETI) and is also known for is investigations of the Chinese astronaut program.
Advertisement