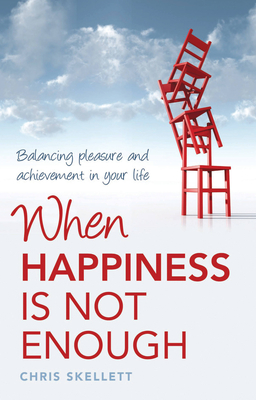 When Happiness is not Enough (Paperback)
Balancing pleasure and achievement in your life
Exisle Publishing, 9781921497179, 240pp.
Publication Date: March 17, 2015
* Individual store prices may vary.
Description
Happiness is such a simple, unifying concept. We all want to be happy. We all want to die happy. But do we really know what happiness is? Do we really understand its complexity? Does 'pure joy' lie on the same continuum as a 'quiet satisfaction'? And does happiness in itself lead us to live a fulfilling life? This book helps us to discriminate clearly between two fundamental types of happiness.
It helps us to know ourselves better, and to make active choices towards a more fulfilling life.
The central theme here is that the simple concept of plain 'Happiness' is not enough. Instead, complete happiness is to be found by blending feelings of sensory pleasure with feelings of satisfaction through achievement. We learn to balance the excitable pleasure of the moment with the deeper satisfaction of achieving our established goals in life. If we can establish a healthy balance between Pleasure and Achievement for ourselves, then we learn to live a fulfilling life. And by applying the Pleasure/Achievement Principle to the lifestyle decisions that we make, we will learn to experience a far deeper sense of personal fulfillment in our lives.
About the Author
Chris Skellett has worked as a clinical psychologist for over 30 years and is a former national president of the Hospital Psychologists Association. Chris is now in private practice as a consultant psychologist and executive coach. Here, he helps clients apply the basic principles of a fulfilling lifestyle to the pressures of the corporate environment. He is the author of Exisle's very successful When Happiness is Not Enough.
or
Not Currently Available for Direct Purchase