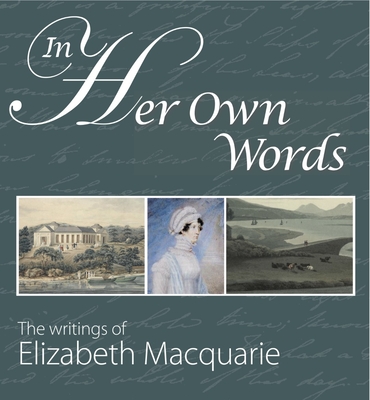 In Her Own Words (Hardcover)
The writings of Elizabeth Macquarie
Exisle Publishing, 9781921497988, 264pp.
Publication Date: August 15, 2015
* Individual store prices may vary.
Description
In Her Own Words: The writings of Elizabeth Macquarie' is a beautifully presented volume containing the annotated letters and journal of Elizabeth Macquarie, wife of early colonial Australia's planning visionary, Lachlan Macquarie. The publication reveals for the first time the personal thoughts and writings of Elizabeth Macquarie - through transcriptions of the relevant manuscript holdings of the State Library of NSW, National Library of Australia, National Archives of Scotland, UK National Archives as well as items held in private collections. Each writing piece is annotated, giving unique insight into its content and context. In top-end style presentation, letters, annotations, archive photos, genealogical diagrams, related brief biographies and an introduction on faces of womanhood comprise the content. Walsh's themes drawn out from Elizabeth's writings - architect, confidante, designer, gardener and politician among them - reflect the view and role of women of the day. This publication is historically significant as until now, very little has been in print about Elizabeth Macquarie and her influence in the shaping of our nation. Rarely has the spotlight been turned on the lives of women of the early days of European settlement in Australia, and the importance of their opinions and attitudes explained. "Accompanied by explanations, annotations and historical paintings, her letters and journal of her voyage to Sydney offer insight into this strong, compassionate woman." ~ Herald Sun
About the Author
Robin Walsh is a graduate of UNSW with a BA (Hons) in early Australian history, and holds a graduate diploma in Library Science. As senior research librarian at Macquarie University, Robin is also curator of the Lachlan Macquarie Room - the original parlour room from Macquarie's home on the Isle of Mull, Scotland - located inside the University's Library.
or
Not Currently Available for Direct Purchase