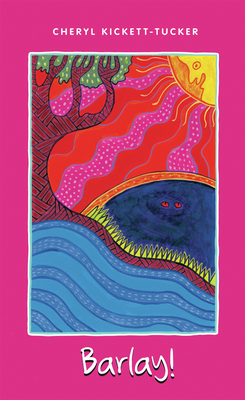 Barlay! (Waarda Series for Young Readers) (Paperback)
Fremantle Press, 9781921696114, 48pp.
Publication Date: September 1, 2010
* Individual store prices may vary.
Description
Sometimes grown-ups tell scary stories to teach kids a lesson, but once in a while, those frightening yarns turn out to be true. When Sarah, Jay, and Rene wander off into the bush despite their Grandma's dire warnings, they find out the hard way how real her fairy tale is. Combining a suspenseful adventure with a dose of good humor, this narrative features a valuable and traditional message of respect for the outdoors.
About the Author
Cheryl Kickett-Tucker is a post-doctoral research fellow at the Telethon Institute for Child Health Research. She is a recipient of the National NAIDOC Scholar of the Year award and the Queens Trust Award for Young Australians.
Praise For Barlay! (Waarda Series for Young Readers)…
"The story is intended to instill caution and respect for the bush . . . Chapters are short and perfect for readers in transition from picture books to novels." —Aussie reviews.com
"[The] bright covers and numerous line drawings, big print and short chapters [are] all essential for encouraging emerging readers . . . the author's brief biography and inspirations for the books will also scaffold emerging writing." —West Australian
"Accessible for younger readers of all backgrounds from the age of five and up . . . [A] strong storyline and unique cultural insights, make this book [a] successful addition to the Waarda series." —Junior Bookseller+Publisher
"The charm of the story is that a little mystery remains . . . it is certainly likeable as well as moral, inclusive and educational . . . it will be fun for all children to share Nan's story." —MC Reviews: Culture and the Media
or
Not Currently Available for Direct Purchase