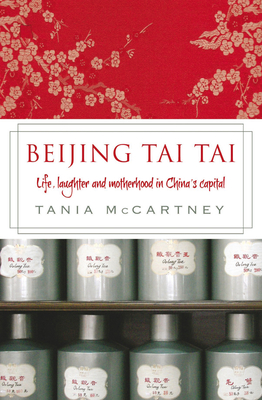 Beijing Tai Tai (Paperback)
Life, laughter and motherhood in China's capital
Exisle Publishing, 9781921966156, 260pp.
Publication Date: August 15, 2015
* Individual store prices may vary.
Description
When Tania McCartney discovered she'd be moving her husband, self and two kids under the age of five to China for four years, she was 95 percent horrified. What she never expected was to fall in love. Beijing seeped under her skin and grabbed hold of her heart ... a love affair that inspired 'Beijing Tai Tai', a collection of shrewdly observed, heartfelt and humorous insights into Beijing expatriate life. Intensely personal, at times a little controversial, 'Beijing Tai Tai' is a rollercoaster ride of honesty and openness as a wife (tai tai) and mother juggles suburban family life in urban Beijing. Presented in a series of love/hate column-like snippets -- on topics ranging from the consumption of bull testicles to the life-altering experience of walking the Great Wall -- it exposes expatriate life in a country on the brink of great change. From tragic hair moments and bustling silk markets to China's quest to stay true to its ancient origins, 'Beijing Tai Tai' is a book for anyone interested in this diverse and culturally rich country. It's for anyone, from anywhere, who knows what it's like to fall in love, explore new worlds and live with challenges. It's about life in a city full of soaring highs and disconsolate lows -- but never anything less than remarkable.
"This book is perfect for those who want to learn about experiencing new and diverse cultures and all the challenging lows and intense highs in between." - Giftrap Magazine
About the Author
Tania McCartney writes for both adults and children, and has been shortlisted and awarded for both published and unpublished works. An experienced magazine writer, editor and speaker, she has been writing professionally for over 25 years and has almost a thousand articles and reviews in print and online. She founded Kids' Book Review, the number one children's literature site on the web, and the 52-Week Illustration Challenge. An Ambassador for the National Year of Reading (2012), and a Friend of the Reading Hour, she is also passionate about literacy. She has lived in Paris, London and Beijing, and currently lives in Canberra with her very supportive family, and a mountain of books.
or
Not Currently Available for Direct Purchase