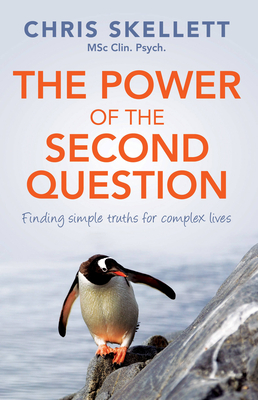 The Power of the Second Question (Paperback)
Finding simple truths for complex lives
Exisle Publishing, 9781921966422, 240pp.
Publication Date: March 17, 2015
* Individual store prices may vary.
Description
Have you ever heard a line in a song that took your breath away? Or been reduced to tears by a deeply significant phrase in a movie? Have you ever heard a 'simple truth' that resonates perfectly with you? In The Power of the Second Question, psychologist Chris Skellett reveals how you can learn to harness the power of personal reflection to capture your 'simple truths' about the world.
You will be encouraged to lift yourself up from the routines of everyday thinking and take time to consider what life is all about for you. Each concise chapter suggests ideas, gives examples and reviews the importance of personal insight. You are then invited to reflect upon your own wisdom in key areas of your life and to consolidate what you have learned from life so far. At the end of the process, you will have developed a much broader appreciation of who you are and what you have learned along life's journey.
About the Author
Chris Skellett has worked as a clinical psychologist for over 30 years and is a former national president of the Hospital Psychologists Association. Chris is now in private practice as a consultant psychologist and executive coach. Here, he helps clients apply the basic principles of a fulfilling lifestyle to the pressures of the corporate environment. He is the author of Exisle's very successful When Happiness is Not Enough.
or
Not Currently Available for Direct Purchase