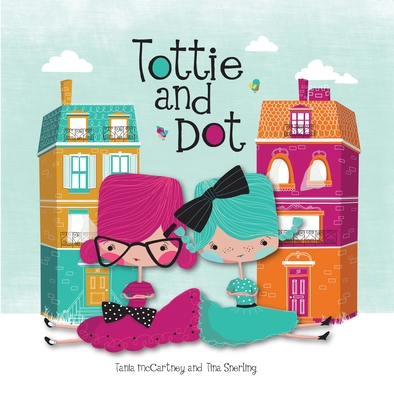 Tottie and Dot (Hardcover)
EK Books, 9781921966491, 32pp.
Publication Date: March 17, 2015
* Individual store prices may vary.
Description
Tottie and Dot are two little girls who live side by side. Life is very peaceful until one day the girls begin competing with each other to create the best house. As the story unfolds, jealousy takes hold and their competitive spirit gets increasingly out of control until ultimately, things collapse in a disastrous heap. Will Tottie and Dot realize the importance of their friendship before it's too late?
Each girl's house is shown over a series of exquisitely illustrated double- page spreads - Tottie on the left and Dot on the right. The detailed illustrations perfectly complement the simple story line and will provide children aged 4-7 with hours of entertainment, as well as a valuable life lesson!
About the Author
Tania McCartney is an award-winning author, illustrator, and book and magazine editor. The founder of Kids' Book Review and the 52-Week Illustration Challenge, she is a long-time juvenile literacy ambassador, and an established player in the Australian children's book industry. Her most recent book, See Hear, is a sequel to Smile Cry, a CBCA Notable Book for 2017 and winner of the SCBWI Crystal Kite Award for Book of the Year. Australia Illustrated, now in its second edition, was her first self-illustrated book. Tania lives in Canberra with her family, a forest of artwork and a mountain of books.  
Tina Snerling is an illustrator, graphic designer, creator, mother and Art Director at Spencil, a children's stationary company since 2013. Tania has illustrated the award winning Kid's Year series and is privileged to spend the most part of her days daydreaming out her sun drenched window, creating worlds that allow her to travel anywhere without leaving her studio.
or
Not Currently Available for Direct Purchase