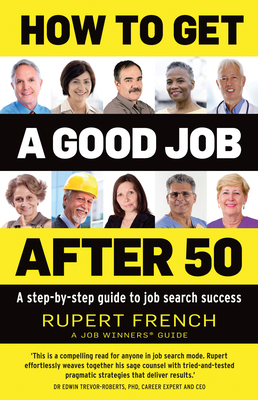 How to get a good Job after 50 (Paperback)
A step-by-step guide to job search success
Exisle Publishing, 9781921966644, 304pp.
Publication Date: April 1, 2015
* Individual store prices may vary.
Description
Many baby boomers are seeking to stay in the workforce longer and are looking for satisfying, fulfilling jobs. This book is a step- by-step guide to finding and winning the sort of job most likely to give job satisfaction and success. It sets out how older workers are often valued in the workplace because of their experience, skills, reliability and sense of responsibility before going on to show how to demonstrate these qualities to prospective employers.
It encourages people to adopt a pro-active, 'self-employed' approach, building self- esteem and promoting a time-efficient, self-managed job search program, and explains the importance of:
- concentrating on no more than two or three job leads at any one time
- using proven marketing techniques to win good jobs
- writing resumes that grab the employer's interest in the first few sentences
- finding jobs before they are advertised
- building an effective job search network
- using social media to support the job search
- maintaining a positive self-image-
effective preparation for the job interview.
Specimen resumes are included in the book and are available for download as templates from the linked website. Job seekers can almost guarantee getting a good job quickly if they follow the author's recipe for success!
About the Author
Rupert French has 20 years' experience in career development with a special interest in developing effective job search strategies. He has developed and run successful training programs for mature age job seekers, many of them long-term unemployed, and his job search strategies have been featured on ABC TV's 7.30 Report.