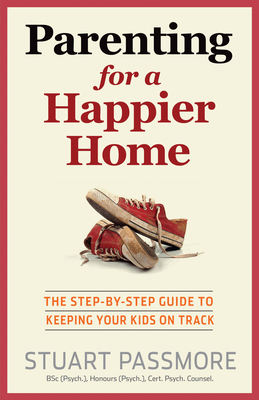 Parenting for a Happier Home (Paperback)
The step-by-step guide to keeping your kids on track
Exisle Publishing, 9781921966842, 256pp.
Publication Date: April 19, 2016
* Individual store prices may vary.
Description
Being a parent can be tough and there are times when you just don't have all the answers. For parents who find themselves faced with a seemingly endless spiral of conflict, poor behaviour and ineffective discipline, this evidence-based parenting program is essential.

Divided into 12 sessions, Parenting for a Happier Home first focuses on developing a strong relationship between parent and child. Once a firm foundation of parenting principles has been developed, the program then moves onto effective discipline. The discipline program is designed to teach parents to cultivate their emotional intelligence, so that they can constructively and adaptively react to situations. It emphasises the importance of remaining secure, sensible and calm even in situations that can become emotionally charged.

For children with and without behavioural disorders such as ADHD, Oppositional Defiance Disorder, or explosive and non-compliant behaviour, this book will help parents teach them to take ownership of their behaviour. The strategies can even be used a variety of the child's environments (at home, at school, with grandparents, etc.). It's a common-sense, practical guide to getting your kids back on track and creating a happier home!
About the Author
Stuart Passmore is a psychologist in private practice, with extensive experience in working with individuals, couples and families. Stuart specialises in parenting children with behavioural disorders and noncompliant behaviour. He has developed an evidenced-based Parent Management Training program for parents of children with behavioural disorders ranging from ADHD to Oppositional Defiance Disorder to Conduct Disorder and children with explosive and non-compliant behaviours. Stuart also conducts professional development training workshops on Parent Management Training for behavioural and anxiety disorders. He is the author of the very successful ADHD Handbook ( Exisle Publishing) and Raising Difficult Kids (Panmacmillan).
Praise For Parenting for a Happier Home: The step-by-step guide to keeping your kids on track…
"Passmore devotes the majority of his writing to teaching parents how to improve themselves, because he believes a child's good behavior starts with a parent's good behavior."
- Psych Central
or
Not Currently Available for Direct Purchase